We care about our people and the communities we serve.
From our safety-first company culture to our involvement in charities and sustainable building, we're committed to the greater good.
GIVING BACK TO OUR COMMUNITIES
More than a decade ago, Builders FirstSource established an enduring partnership with the Leukemia & Lymphoma Society (LLS). Because all of us know someone or have been impacted directly by the devastation of blood cancer, we're committed to transforming the lives of patients diagnosed each year.
Through a variety of charitable efforts, including the participation of thousands of team members in LLS's signature Light the Night events across the country, Builders FirstSource continuously supports the non-profit's mission to raise money for research that will cure leukemia, lymphoma, Hodgkin's disease and myeloma, and to improve the quality of life of patients and their families.
$8M
RAISED FOR LLS
THROUGH 2022
#4
NATIONAL RANKING
AMONG LLS CORPORATE
DONORS
Builders FirstSource also supports several additional organizations to create a meaningful difference in the lives of others and an enduring impact on the communities where we live and work.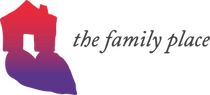 SUSTAINABILITY THROUGH INNOVATION
We strive to operate efficiently and in an environmentally responsible manner, limiting waste with innovations that are transforming homebuilding. One of the ways that we are doing this is with READY-FRAME®, our pre-cut framing package that makes framing better, faster, safer, and greener.
Give us your plans, and we cut everything you need, just how you need it.
Smart Bundled®, compact, pre-cut, and labeled – ready for your framers to assemble on the jobsite.
Optimized lumber shipments result in a reduction in lumber shipped to the site and used in construction.