We've got you covered on all project types and styles.
We partner with all kinds of builders to solve challenges and deliver value every day.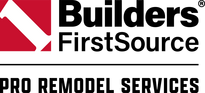 Experience the difference by working with BFS Pro Remodel Services to streamline your projects and your business. Our dedicated remodeling specialists can help you improve project bid prep time with quick quotes and seamless will call pick up or delivery to your job site. If your clients are unsure about what they want, they can visit one of our showrooms to select the perfect styles, products and finishes.