FEATURED PRO: SHANNON HOMES DESIGN BUILD
March 3, 2020
We are thrilled to introduce Shannon Homes Design Build as Builders FirstSource's first Featured Pro! Located in Raleigh, SHDB is a talented husband and wife duo comprised of Mark and Shannon who build and design truly stunning custom homes. No detail is overlooked in their new construction projects and we personally are huge fans of the intricate millwork designs they incorporate into these builds. Read their interview below to learn more!
Q+A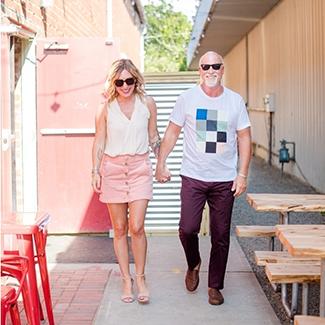 Photo credit: Mikkel Paige
WHO IS SHANNON HOMES DESIGN BUILD? WHAT IS YOUR HISTORY?
SHDB is a wife & husband team of Shannon and Mark Dowdy, building fully custom homes with a focus on creative design details and beautiful finishes. Shannon Homes was originally started by Shannon's (now long retired) father in Houston, Texas in 1983. In 2017 when they were both working with other building companies, Shannon and Mark decided it was time to start their own company together and Shannon Homes Design Build is the result. The Design/Build part was important because Shannon is involved with every design decision of every build from the beginning; her background in fine arts and love of design paired with growing up on her dad's custom builds gives her a unique understanding and perspective for our projects. Mark has been building locally for over 20+ years, he brings a wonderful network of industry relationships and resources to our projects.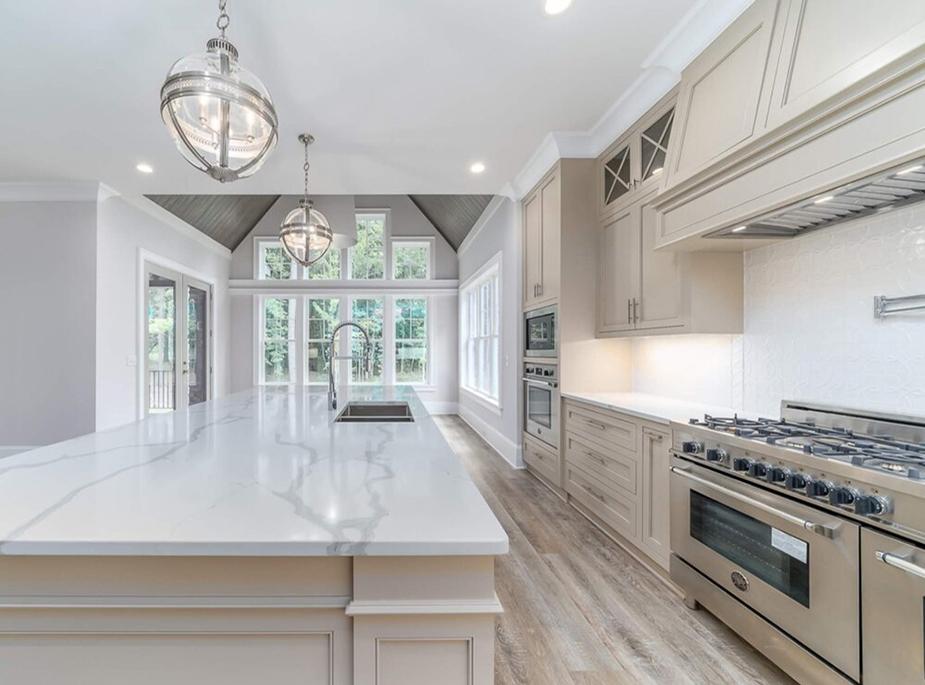 WHERE ARE YOU LOCATED?
We are based in Raleigh, NC and build in Wake, Franklin, Durham, Orange, Granville Counties and beyond.
WHY DO YOU CHOOSE TO WORK WITH BUILDERS FIRSTSOURCE FOR YOUR BUILDING SUPPLY NEEDS?
We use Builders FirstSource for our building supply needs for literally every project. From framing lumber to cabinetry to trim to window & door packages - the convenience of one supplier for so many elements of a build is hard to beat. We have great relationships with our vendor reps and know we can count on them to correct any issues we might have on a project if they arise.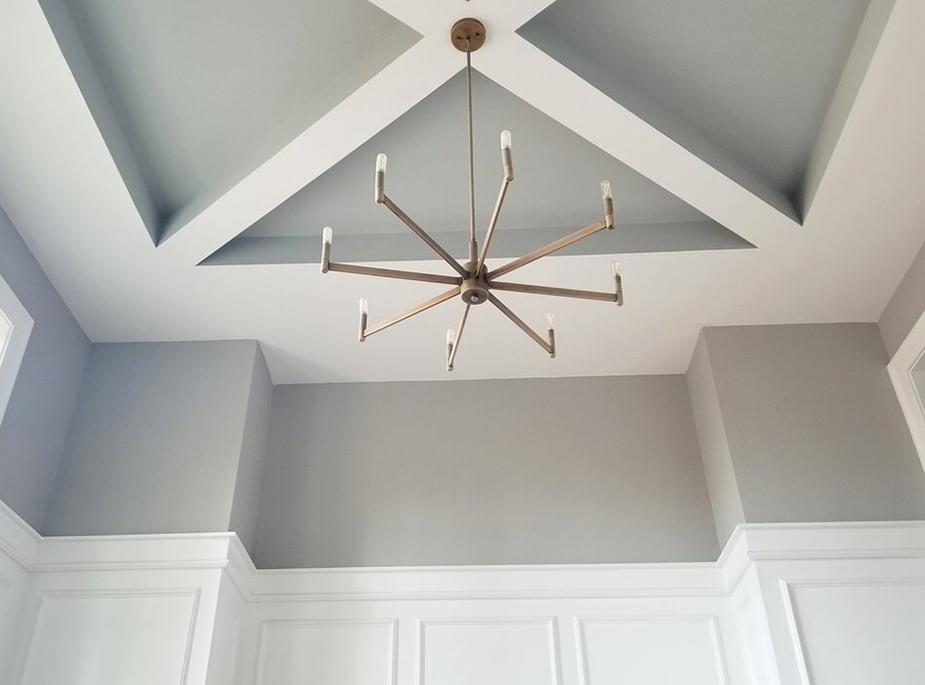 WHAT SETS YOU APART FROM OTHER BUILDERS?
SHDB is unique in our combined experience - with Mark's years of experience coupled with Shannon's creative passion for creating beautiful houses makes them a great team. They're constantly striving to be better as a company and to deliver the best product to their clients, we're invested in every project as if we were going to live there ourselves. The details aren't the details, they're everything.
WHAT HAS BEEN YOUR FAVORITE PROJECT TO DATE?
Hard to answer! We love different aspects of all of our projects. Sometimes we fall in love with a kitchen in one build, or an incredible master bathroom in another, or a new trim detail we tried in a foyer that turns out beyond expected! The Parade of Homes projects are always a lot of fun because you get to really stretch the creative muscles.
WHAT FEATURE DO YOUR CLIENTS ASK FOR THE MOST IN THEIR NEW HOMES?
Masters down, large walk-in pantries and scullery/butler's pantries, and tall ceilings.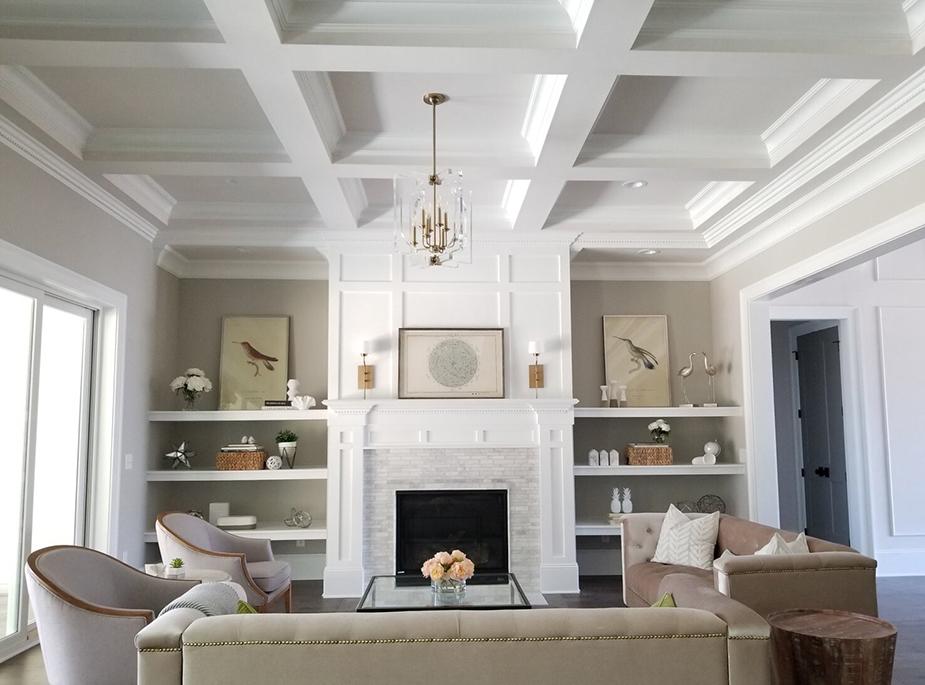 WHAT IS YOUR FAVORITE CURRENT DESIGN TREND?
We are loving the growing trend to really embrace making your home your own and going with what feels and looks beautiful to you, not just what you see on Pinterest or Instagram. Mixed metals, painted cabinetry, gold! We get excited about it all!
WHAT'S THE FIRST THING YOU DO WHEN STARTING THE WORK DAY?
As we are a married couple running a business together our work "days" sort of bleed into the evenings & nights as well, which is to say there is no typical day! Visiting jobsites, visiting showrooms for selections, looking at inspiration, meeting with clients, checking out new land opportunities, lots of paperwork, writing and returning emails - some days have all of the above, some only one, the only consistent starting point for Mark is coffee and for Shannon green tea!
WHAT'S YOUR FAVORITE MOTIVATIONAL QUOTE?
If you are the smartest person in the room, you're in the wrong room.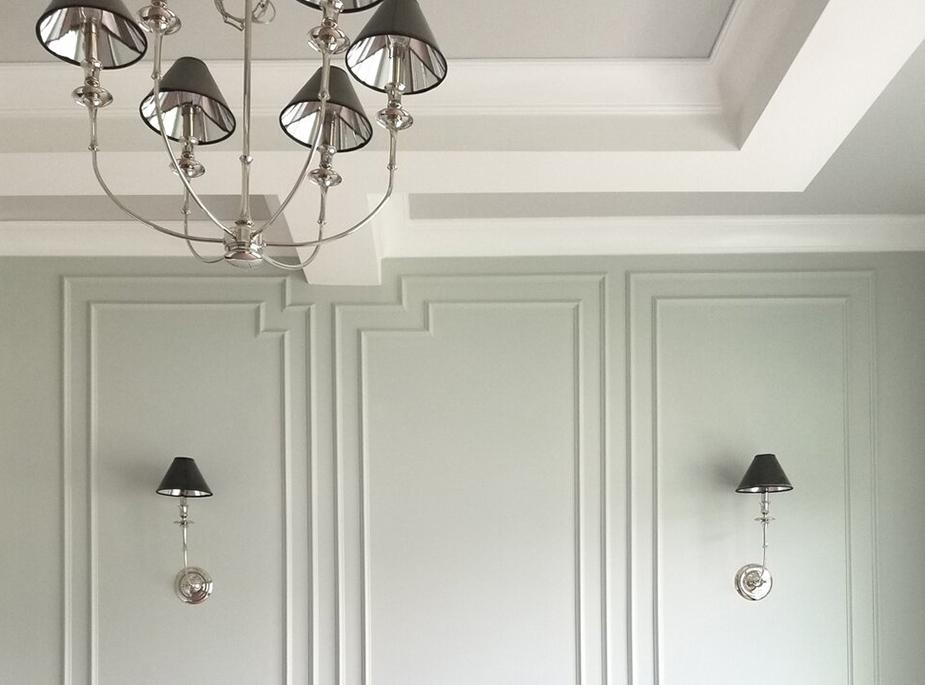 Thanks so much, Shannon and Mark! You can find them here:
Website: http://www.shannonhomesdb.com
Instagram: @shannonhomesdb