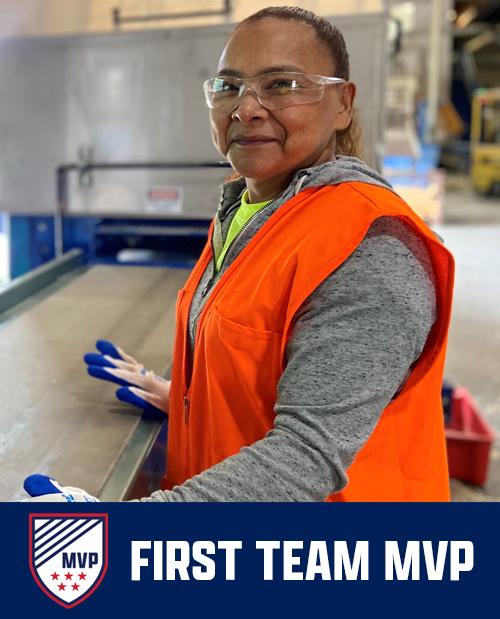 FIRST TEAM MVP:

MARIA MENDOZA

Sawyer II Truss Shop - North East MD Truss, Northeast Region

April 6, 2022

"Maria is a safety-oriented team member and has informed me of potentially unsafe conditions in the workplace. She is a dedicated team member who takes great pride in her work, and she never hesitates to help others. She is an inspiration to her coworkers!"

"Maria is an example of how one person can make a positive difference in the workplace. She always creates a safe and productive work environment. While the job is not always easy, she makes it look effortless. Maria is a team player and her generous nature and commitment to her colleagues have not gone unnoticed!"

"Maria has been working as a sawyer at the TCT saw in the Truss department since July 2020. She is dedicated to completing every task safely and accurately. Maria is a hard­working employee, both individually and as a team member. She is a coworker that is very loved by others for her way of being kind, humble, respectful, positive and, without a doubt, always willing to help her colleagues."