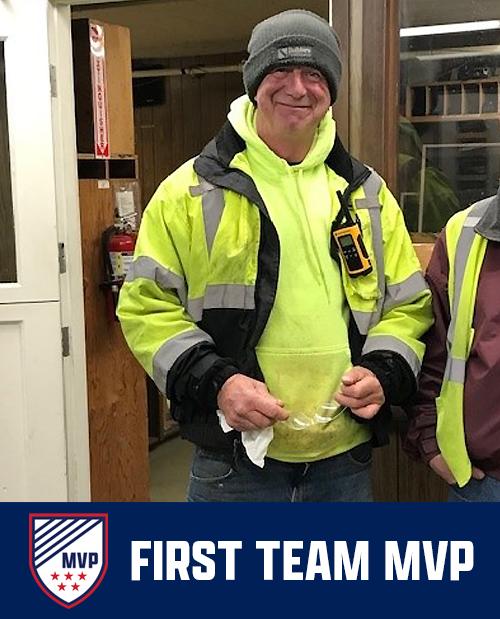 FIRST TEAM MVP:

BOB HUGHES

Yard Worker - Coos Bay, OR Yard Northwest Region

May 4, 2022

"Bob has worked with us for 10 years now and in those years, Bob has been a joy to work with. He is dependable, reliable and respected – having built strong relationships with our customers. He is the first to ask and make sure the customers have help loading their materials and makes certain they have everything they are looking for. I thoroughly enjoy working with Bob. Coos Bay is grateful to have him on our team."

"Bob is a knowledgeable and hardworking member of our yard crew. He has been in the industry for many years and is an excellent mentor to our newer yard team members. He explains the materials and helps his coworkers understand how everything fits together as part of the bigger construction picture, including which contractors are going to use what products. Bob looks for ways to stay busy and is proactive in finding ways to help make the yard be more efficient."

"Bob is a great team member! He shows up every day, ready to work. Due to the amazing relationships, he has built over the years, we have contractors seeking Bob out when they come in the yard because they know they will get great customer service. Bob is an important asset to our team, and I enjoy working with him."