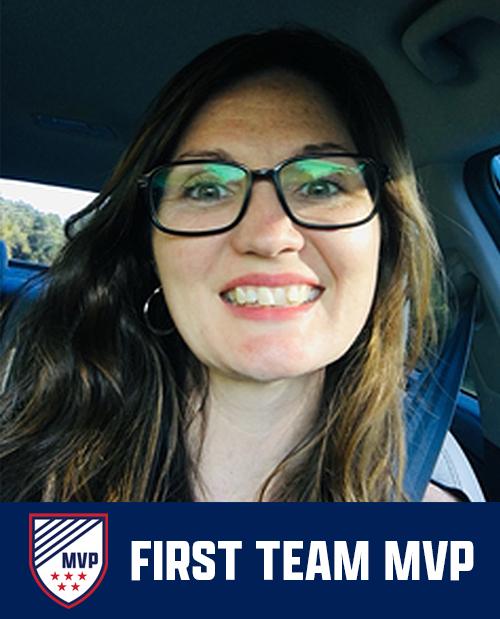 FIRST TEAM MVP:

APRIL JENNINGS

Office Administrator - Milton, FL Truss Gulf South Region

May 18, 2022

"April is beyond the most helpful person I have ever worked with. There has never been a time when she couldn't help me answer a question. She is kind, courteous, and helpful always. When I first started at BFS, the phrase DOS-based system was terrifying, but she assured me that I would eventually understand and be great at it. She works long hours and wears more hats in the office than anyone I know. We all look up to her encouraging attitude and helpful nature. Thank you, April, for everything you do!"

"I have worked with April for eight years now, and you could not find a nicer, sweeter person than her. April is always willing to help you with anything you need. Even when she is bogged down with her work, she is happy to help answer any question. She also that way with the people in the outside of our office, such as our production supervisors, maintenance personnel, designers and, not to mention our other locations, Freeport and Theodore. I consider our locations lucky to have April supporting us. She is our hero."

"April has always been a joy to work with. She is a pillar to lean on and a natural coordinator. If she doesn't know an answer, she always knows how to find it. April is a true ambassador for our core values at BFS and helps to foster a team mentality even in our busiest times. I'm glad to have her on our team. I'm not sure what we would do without her."