DIVERSITY, EQUITY AND INCLUSION
Builders FirstSource is proud to include so many people from different backgrounds among our team members across the country. We recognize the importance and necessity of having a diverse organization from top to bottom, and we are continuously striving to create as welcoming and comfortable a space as possible for employees, customers and partners.
We are currently hiring for several positions, and we would love to hear from you. Search our positions and apply!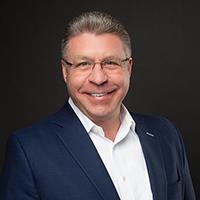 "Putting people first means that we work to create an environment where everyone feels respected, valued and heard. Our differences – in background, in perspective and in experience – are what make us better. We aren't satisfied with the status quo. To strive for excellence, we need to be open to change and learning from each other."

Dave Flitman
President & CEO, Builders FirstSource
DIVERSITY & INCLUSION SURVEY RESULTS
We are proud of who we are and the direction we're heading. Our latest diversity and inclusion survey results showed the majority of our team members feel:
Welcome, safe and included
They are treated fairly and have the opportunity to reach full potential
We are committed to building a diverse, fair and inclusive workplace
Professionally, emotionally and socially supported and are comfortable sharing experiences and opinions
Valued as a team member
We also recognize that Builders FirstSource can always be better. We've identified four key priorities through the survey that will guide us to building a stronger company:
Enhance awareness and provide training for diversity and inclusion
Direct recruiters to focus on enhancing diversity and providing equitable opportunities for development
Improve communication efforts by enabling more regular connection with our teams and providing more feedback
Foster a culture of respect and empowerment while improving recognition, benefits and compensation
41%
of employees identify as a person of color
60%
of new hires in 2022 are from under-represented minority groups
16%
of employees identify as women